Connect
Discipleship at Westmeade is active on two main levels: deepening our relationship with God and growing in our relationships with each other. The connecting points for both of these are intentional and urgent in our growth as a Church.
Sunday School
We use Sunday School as our main arm of outreach as well as a way to connect members and guests to discipleship with other believers on Sunday mornings.
For a list of our current Sunday School classes and locations, please click
HERE
.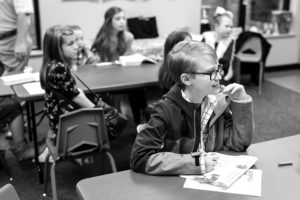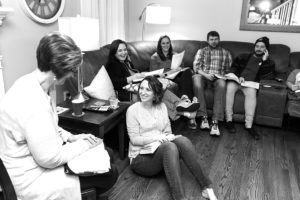 Small Groups
One of the ways we see success at Westmeade is when people move from our large gatherings to smaller relational environments. Small groups pick up where our weekly gathering ends. After being inspired and encouraged on Sunday morning, it is time to apply truth to real life. The best way to do that is in community. Small Groups serve as a vehicle for biblical community. When you spend time with others in your home, you get real. It is in small group that you really know someone and can offer encouragement.
Discipleship Groups
Discipleship Groups are designed for men and women to grow in fellowship with other men and women while studying God's Word and experiencing growing closer to Christ as you grow closer in community together.
These groups meet on Wednesday nights from 6:15-7:15 (with the exception of two).
For a listing of the current groups offered, please click
HERE
.