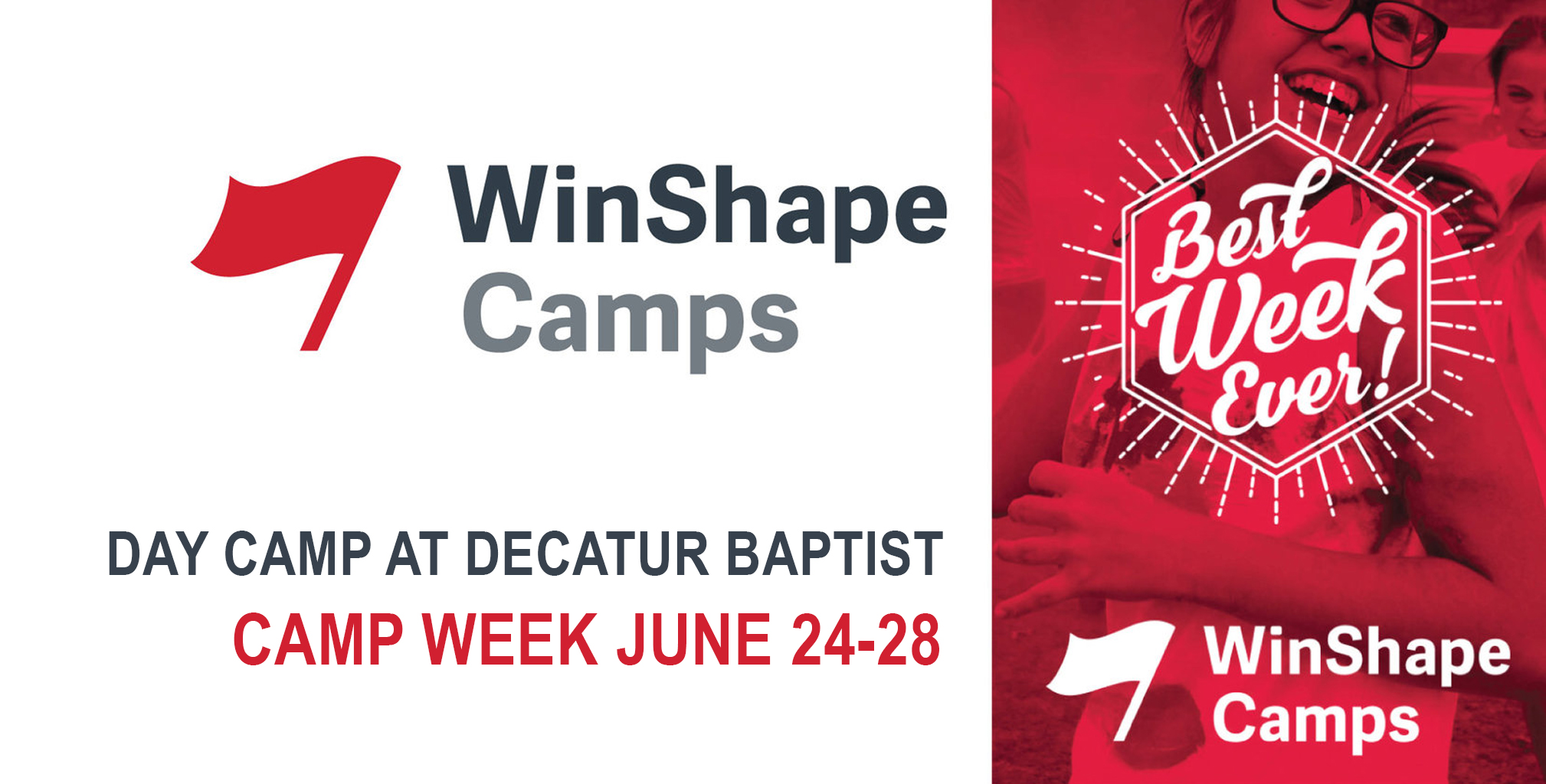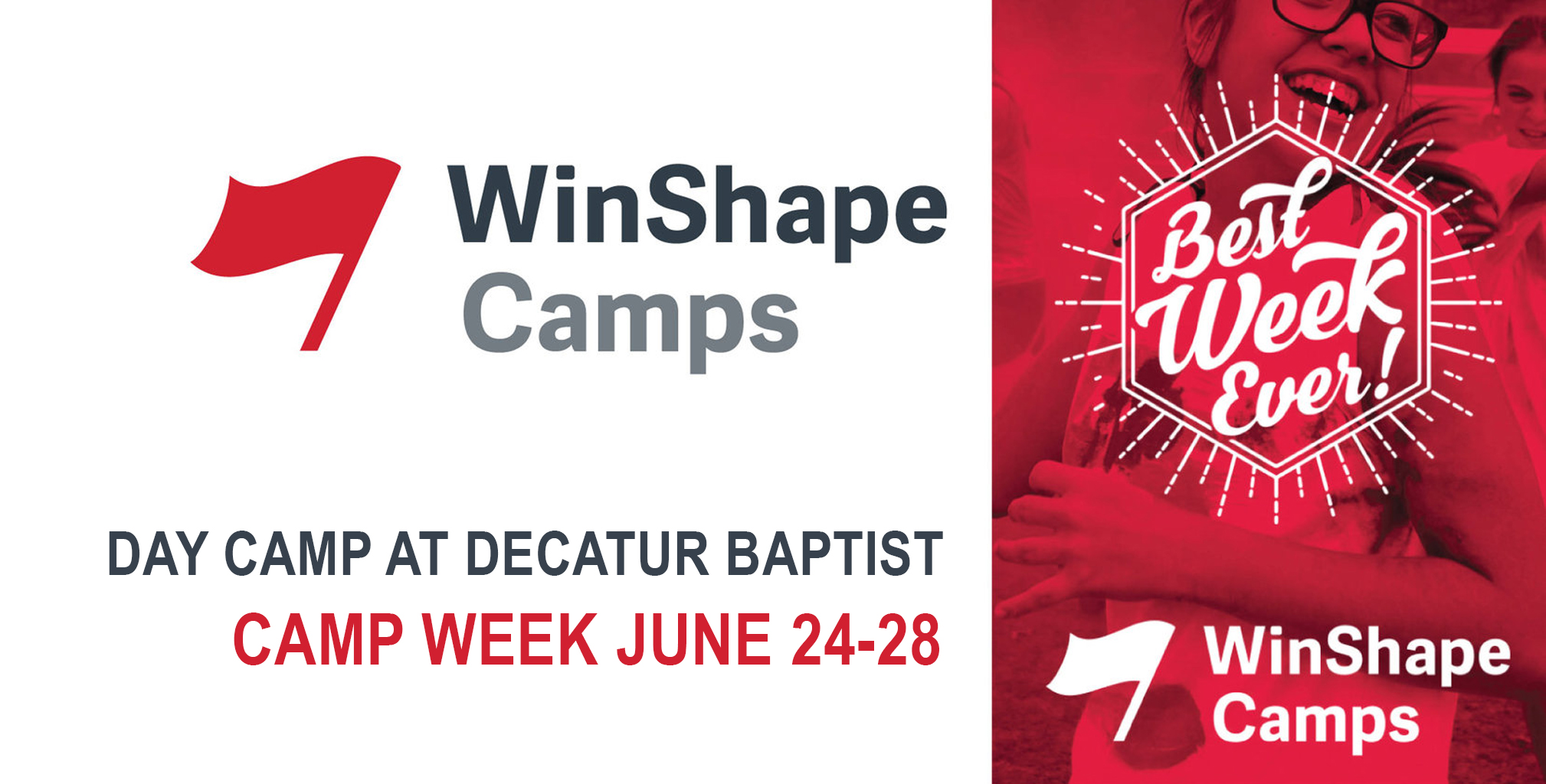 June 24-28 // Decatur Baptist Church
Whether you like soccer, science, or anything in between, there is something for everyone at WinShape Camps for Communities! Come be a part of this incredible adventure where we combine sports, recreation, arts, Bible study and worship into one incredible week. WinShape Camps provides a professionally trained staff to help create the most meaningful, unforgettable and fun-filled day camp experience you'll find anywhere… right in own community!
Register
HERE
for The Best Week EVER and use one of the following promo codes at checkout: WBC15 or WBC39. This camp is for students who have completed Kindergarten through 8th grade.
Read more
---