L E A D E R S H I P
Our Ministry Staff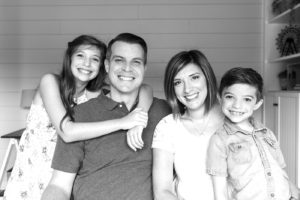 Justin, Amanda, Claire & Jax McAlpin
256.353.8239, ext 208 // office
Justin is a born & bred Mississippian who loves catfish and hair metal!

He originally joined the staff of Westmeade as Student Pastor in the Fall of 2012, but through God's sovereignty and the support of this incredible church, he was called as Pastor of Westmeade in October of 2018.
Justin has been married to Amanda, the perfect girl for him, since October of 2005. They have two beautiful children, Claire and Jax.
He earned his Master's of Divinity from New Orleans Baptist Theological Seminary with an emphasis in Christian Education in 2004. Prior to that, he earned a Bachelor's of Science degree in Communications from Mississippi College in 2001.
Justin's favorite things to do involve anything with his family, watching football, fantasy football, reading, and trying new things (mainly new foods)!
Justin has a passion to communicate the Word of God for what it says rather than what we want to take from it. His love for the Church points back to being raised in Church and seeing the love of Christ on display through its members. He'll be the first to tell you he has a long way to go, but loves the journey of faith the people of Westmeade are on together.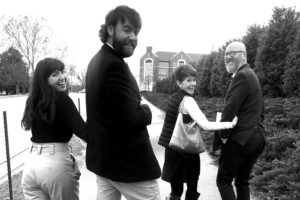 David, Laura, Tyler & Elaine Burdeshaw
256.353.8239, ext 203 // office
David is a native of Mobile, AL. He and his wife, Laura, have two adult children, Tyler and Elaine. David has served churches in Alabama and Arkansas. In each of these settings he has tried to live out his life's purpose – "Because God has loved us, I will love the Lord lavishly and by my love expose others to His goodness so that others can worship God too."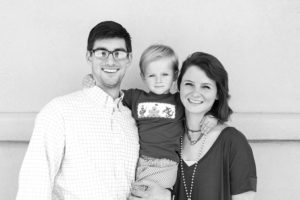 Ben, Abby & Cooper Tinley
Minister to Children & Families
256.353.8239, ext 206 // office
Ben, a native of Arab, AL, joined the Westmeade staff in November 2017 as the Minister to Children and Families. His passion in ministry is to point people to the truth of the Gospel, opening the door to a true relationship with Jesus Christ. Ben received a Bachelor's of Interdisciplinary Studies from Auburn University with focuses in History, Religion, and Human Development and Family Studies. He is also a graduate of Mid-America Baptist Theological Seminary with a Master of Divinity degree. Ben and his wife, Abby, have been married since 2013 and have a son, Cooper, who was born in February 2016. Abby is originally from Huntsville, AL and is a Math Teacher and Cheer & Dance Coach at Austin High School.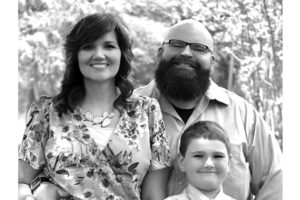 Terrance, Miranda & Micah Andrews
256.353.8239, ext 207 // office
A native to California, Terrance then moved to Arkansas in 1999 attending U of A at Fayetteville. In 2003 after finishing school he was gloriously saved, and committed his life to Christ. He began his journey serving the Lord by attending Bible Missionary Institute. There he studied Theology, Greek, and Homiletics. Serving in Prison ministries, and various student ministries at the same time. While attending B.M.I. he met his beautiful wife Miranda. In 2005 they were married, and after finishing seminary they decided to move back to her home state of AL. In 2008 they were blessed to have a son Micah.
You can expect Him to hold fast to the truth that apart from Christ Jesus, the world is lost and undone. His passion is to empower, equip, energize students in disciple making. He has a powerful testimony of Gods grace in his life, and desires to see that same grace poured into the lives of students.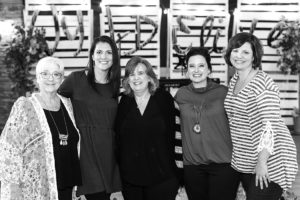 Julie & her Dominican Republic missionary friends
Minister of Pastoral Care
Julie grew up in Oklahoma. She came to know the Lord Jesus as her Savior and accepted His calling on her life to serve Him through His church. She has served churches in Oklahoma, Texas, and for the last 20 plus years here at Westmeade. It is a joy and privilege to serve people and to share what Jesus is and can be to them. Nothing is more exciting than seeing people come to know Jesus as Savior and seeing how He transforms their lives! "For God so loved the world that He gave His one and only Son that whoever believes in Him will not perish but have eternal life." John 3:16
L E A D E R S H I P
Our Support Staff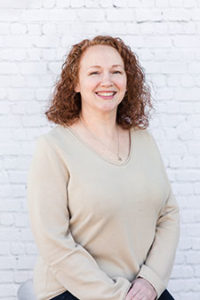 Financial Ministry Assistant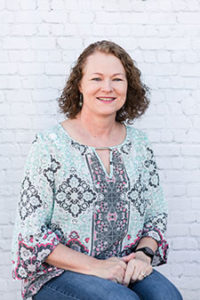 Administration & Education Ministry Assistant