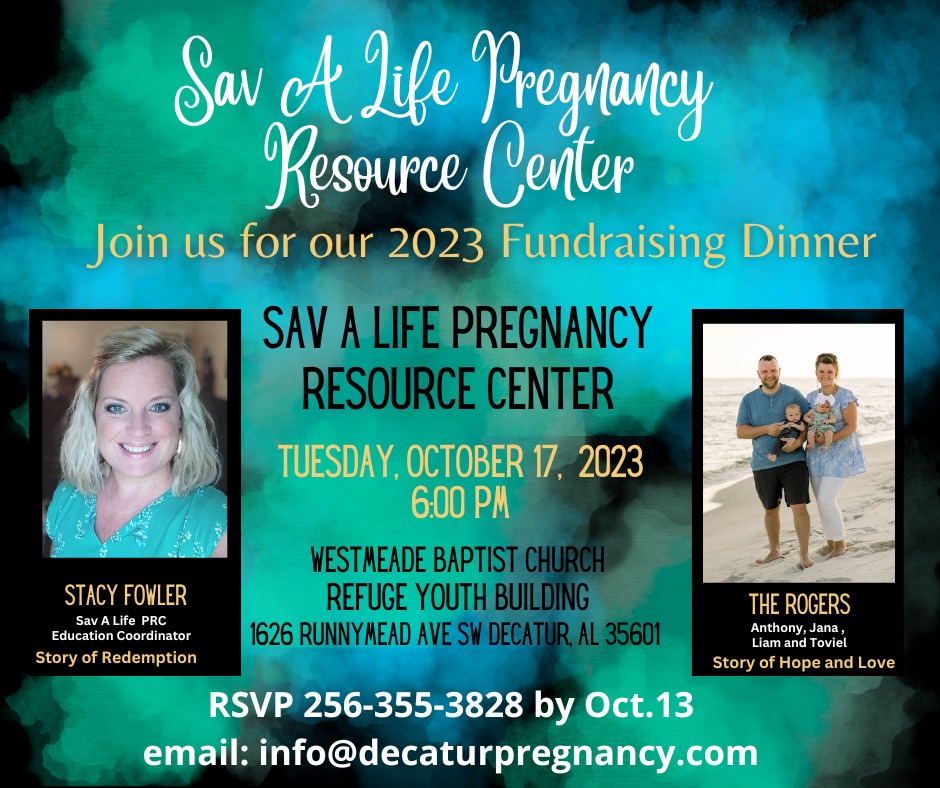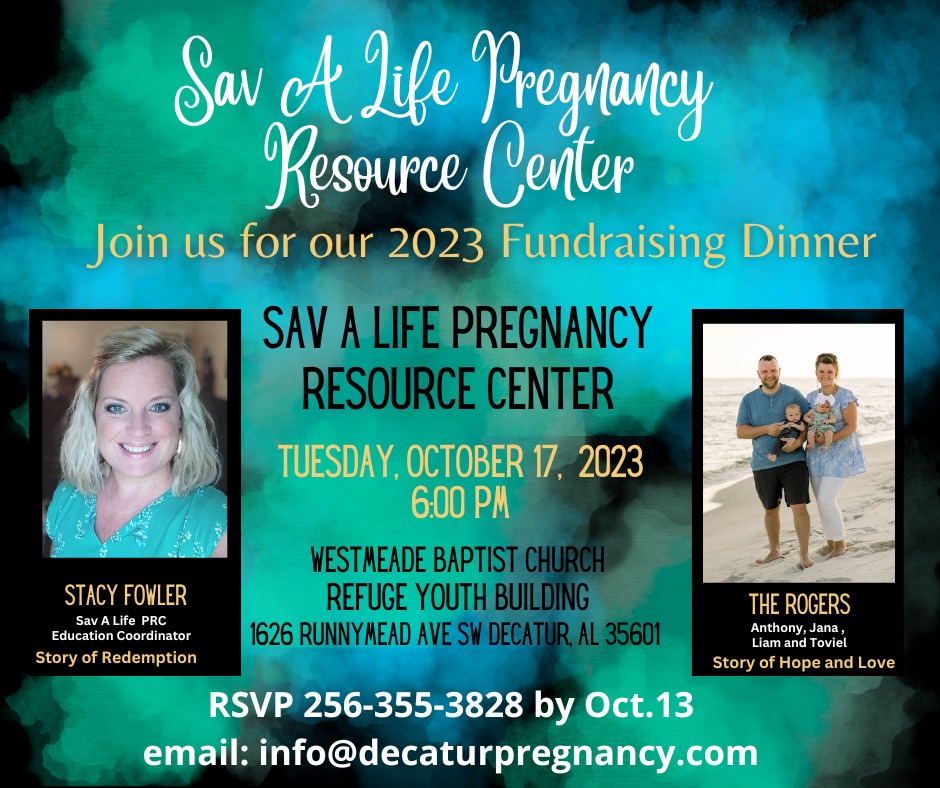 October 17 // 6:00pm // The Refuge At Westmeade Baptist Church
Sav-A-Life Pregnancy Center is hosting it's annual fundraising dinner on Tuesday, October 17 at 6pm in the Refuge. It will be a night of celebration, as well as a time of hearing stories of redemption, hope and love. You can make your reservations by calling 256-355-2828 or email
HERE
. Please include the names of each person that will be attending.
Space is limited. It is a free event, but Sav-A-Life will be taking up a love offering.
Sav-A-Life is also in need of volunteers to prep, serve and clean up. If you would like to help, please contact Terrance Andrews at terrance@westmeadebaptist.org or Julie Buckley at julie@westmeadebaptist.org.
---