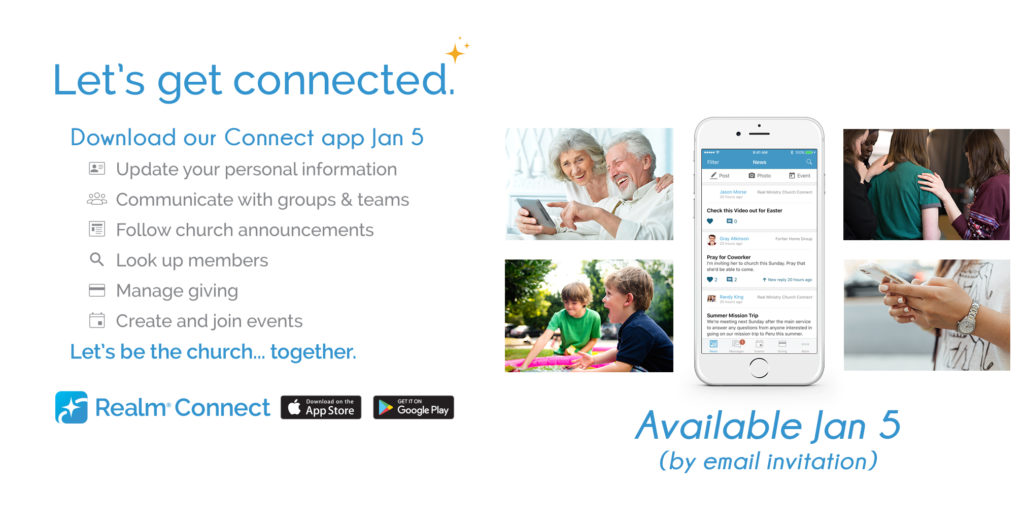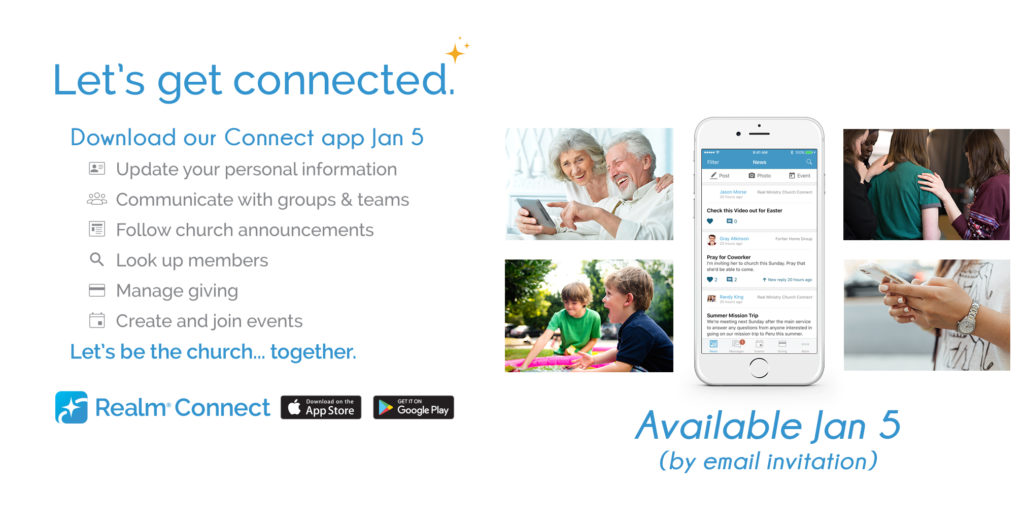 Available By Email Invitation on January 5
We are making exciting changes to our church's online community! We will be launching our new app, called Connect, on January 5. This app will replace and consolidate the ShareFaith app, the Instant Church Directory app and GroupMe that many Sunday School classes are using for communication. The Connect app will make it easier for our church family to connect with each other, keep up with what's going on, and grow as a connected community of believers.
Some of its features include:
• easy communication with any of your church groups (i.e. Sunday school class, small group, ministry service team, etc.)
• follow church announcements
• look up church members
• manage giving
• create and join events
To get started, we need your current email address! Please use the form BELOW or provide it on the form that will be in your Sunday School folders the next few weeks. Following service on January 5, the church office will send out a mass email that will include an invitation link for you to use to download and access your Connect app.
Everyone in our church gets a unique profile that you can control. By keeping your information current, you are helping our staff, group leaders, and our church community.
Your Profile includes:
• Contact Information* (e.g. name, address, email, phone)
• Photo
• Family Members
• Personal Information (e.g. marital status, birthday**, etc.)
*You can decide later what data you want to hide online by setting your privacy preferences.
**Feel free to enter your full birthday. The year and your age will not be displayed on your church directory profile.
We sincerely appreciate your patience and cooperation during this transition. If you have any questions, please contact Jenny in the church office at 256-353-8239 or jenny@westmeadebaptist.org.
---