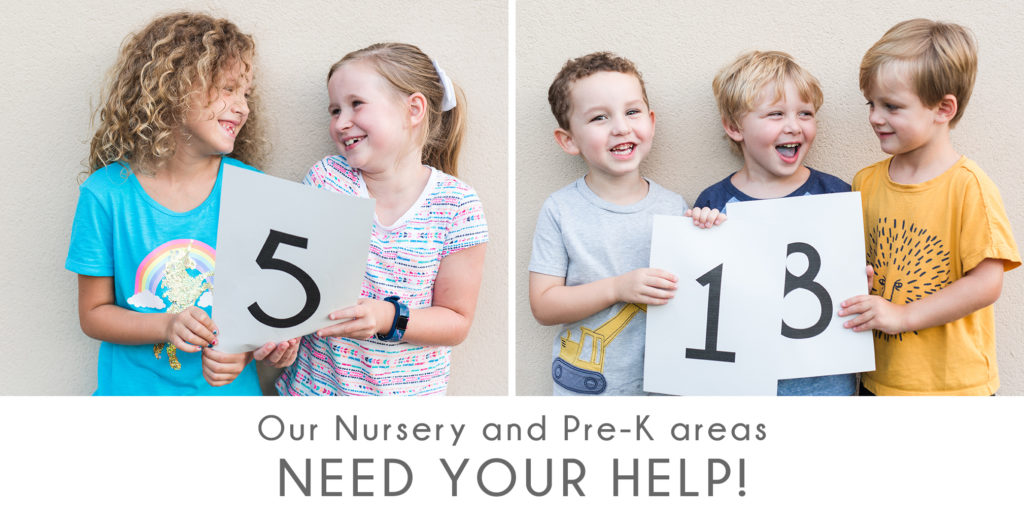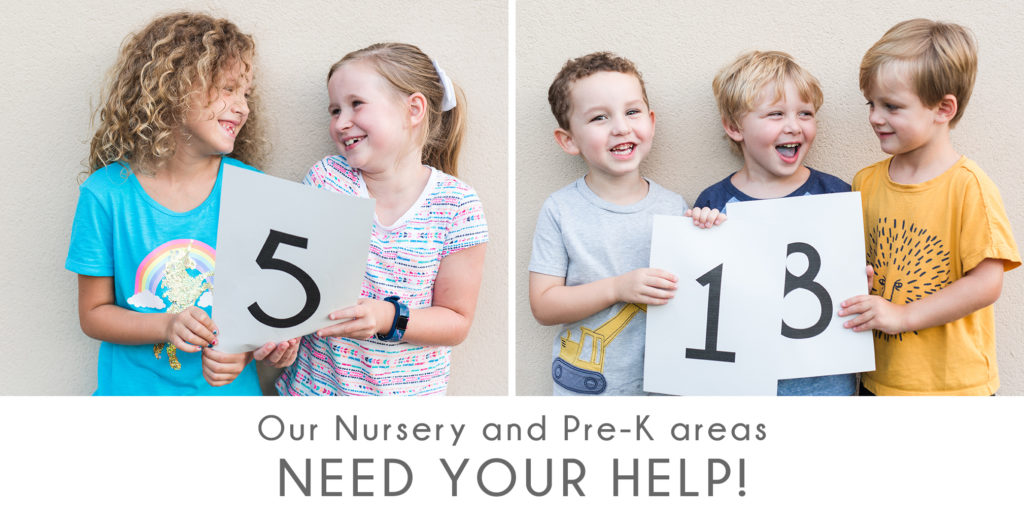 Looking for free hugs and snacks?
We are so humbled and excited to see how God is at work at Westmeade. One thing we cannot say enough is that God has been so good to us this year. Through His blessings we have had many people join our church and even more are visiting to see what God is doing here. Because of this, we have had to add classrooms in our Nursery and Pre-K area and we are preparing to add another. This means we need more people who will commit to teach and love the children at Westmeade.
Our Current Needs:
5
Sunday School Teachers:
Weekly commitment (3 Nursery and 2 Pre-K)
18
Worship Service Volunteers:
1 Service every other month commitment (Birth – 4 yr)
Please consider how you can serve in our Nursery + Pre-K area. It will be a great blessing to you and to our church family. Contact the Church Office at 256-353-8239 or Ben Tinley at ben@westmeadebaptist.org to fill one of these spots or to get more information on how you can serve.
---