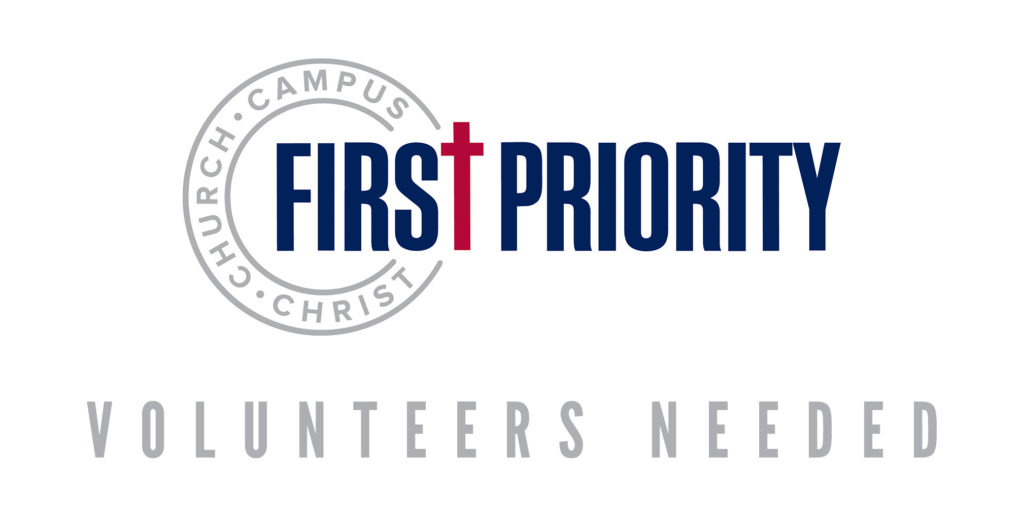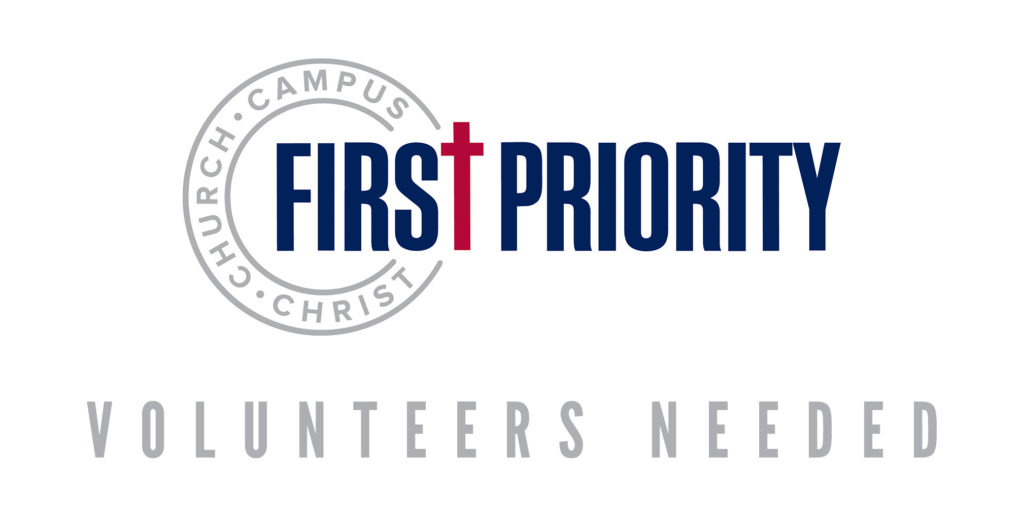 Volunteers Needed For This Upcoming School Year
Reaching Students for Christ
We need a move of God in our schools! We need a place where Christian students (Elementary through High School) can meet on campus to be encouraged, and to be challenged to live and share their faith at school. We also need a place where non-Christian students can feel accepted and loved, and hear the message of the Gospel. In order to do this, First Priority of Greater Decatur needs our help.
A very small time commitment can make a very big difference in our schools. Less than an hour once a week at a local school is all that is required. For more information on First Priority and how you can get involved, click
HERE
.
Here is a list of upcoming trainings (everyone has to participate in a training to become a school volunteer):
ALL TRAINING TIMES WILL BE FROM 6:00 PM – 7:30 PM. No need to register – just show up!
FP Kids Training dates and sites: (K-5th Grade Clubs)
July 8th (Mon) – Daystar Church – (Hartselle)
July 9th (Tues) – Lifepoint Church – (Decatur)
July 15th (Mon) – Pleasant Grove Baptist – Hwy 33 – (Moulton)
July 18th (Thurs) – Central Baptist – Hwy 31 – (Decatur)
Middle School/High School Training dates and sites:
July 11th (Thurs) – Moulton Baptist Church (Moulton)
July 16th (Tues) – Westmeade Baptist Student Building (Decatur)
July 22nd (Mon) – Decatur Baptist (Decatur)
***These INTERMEDIATE / MS / HS trainings are for students and adults.
For any questions, please contact Larry Franks at Larry@fpdecatur.org or the FP Office at 256-432-7900.
---