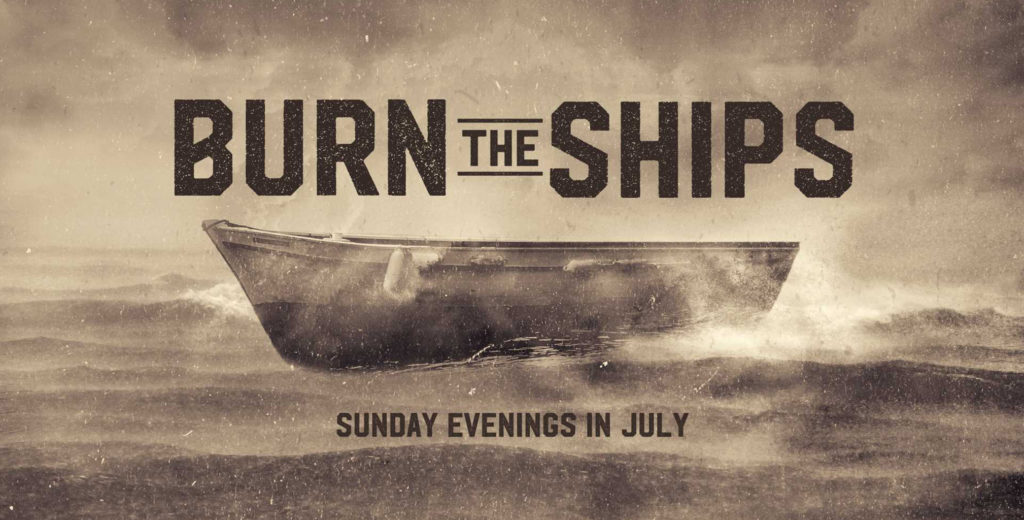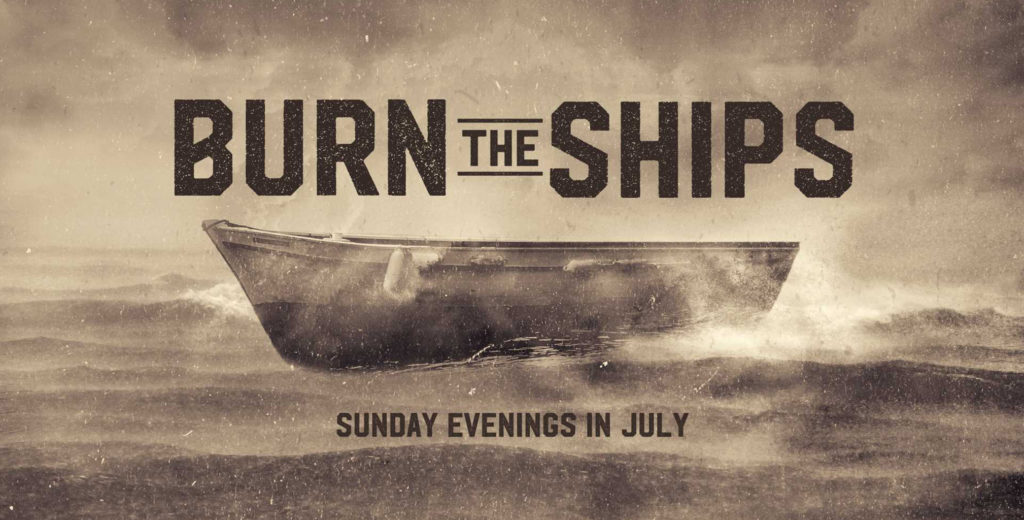 Sunday Nights in July // 6pm // Upper Room
In 1519, Hernando Cortez was tasked with the conquest of Mexico. Upon making landfall and capturing Veracruz, Cortez ordered the ships that brought them to Mexico be destroyed. In doing so, his men tasked with this conquest had no option but to continue moving forward–there was no going back.
As we spend our Sunday nights in July together, we will attempt to adopt the same mentality regarding our approach to four "ships" we as believers are tasked to live out: Worship, Stewardship, Fellowship, and Discipleship. When we say 'Burn the Ships,' we mean that our desire is to grow in our practice of these four key areas of a Gospel-centered life and never go back to the way we practiced them before.
We invite you to join with us each Sunday night in July at 6:00 pm in the Upper Room as we desire to move forward and set for ourselves an irreversible course of growth as we move together towards Christ. (children will be participating in their own activities with Mr. Ben)
---